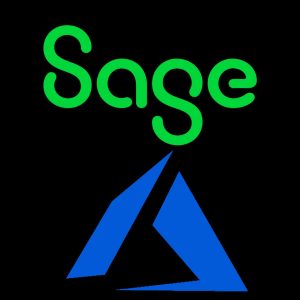 In today's fast-paced business environment, organizations of all sizes are seeking ways to optimize their financial operations and gain real-time insights into their financial data. Sage Intacct, a leading cloud-based financial management solution, provides a robust set of tools to handle complex accounting processes efficiently. By leveraging the power of Microsoft Azure, businesses can take advantage of a scalable and secure cloud infrastructure to run Sage Intacct seamlessly. In this blog post, we will explore the benefits of running Sage Intacct on Azure and how it can transform your financial management processes.
Enhanced Scalability
Azure's elastic scalability allows businesses to adapt their infrastructure to match the evolving needs of their organization. When running Sage Intacct on Azure, you can easily scale up or down the resources based on the volume of financial transactions, user load, or seasonal fluctuations. This flexibility ensures that your financial operations remain uninterrupted during peak periods, while also optimizing costs during slower periods.
Robust Security
Data security is a top priority for any financial management system. Azure provides a highly secure environment for hosting Sage Intacct, utilizing industry-leading security protocols and compliance certifications. Azure's built-in security features, such as encrypted data storage, role-based access control, and threat intelligence, safeguard your financial data against unauthorized access, data breaches, and other security threats. This combination of Sage Intacct's data protection measures and Azure's security framework ensures your sensitive financial information remains safe.
Improved Performance
Azure's global network of data centers and high-performance computing capabilities offers faster processing speeds and reduced latency. Running Sage Intacct on Azure allows your finance team to access and process financial data quickly, regardless of their geographical location. This speed and efficiency translate into improved productivity, as users can perform tasks such as generating reports, managing budgets, and processing transactions without experiencing lag or delays.
Seamless Integration
Integrating Sage Intacct with other business systems is crucial for achieving a unified view of financial data and streamlining processes. Azure's integration capabilities make it easier to connect Sage Intacct with various applications such as CRM, ERP, payroll systems, and more. This seamless integration enables real-time data synchronization, eliminating manual data entry, reducing errors, and improving overall efficiency. By leveraging Azure's integration services, you can create a connected ecosystem that enhances collaboration across departments and simplifies your financial workflows.
Cost Optimization
Azure's pay-as-you-go pricing model allows businesses to optimize their costs by paying only for the resources they need. With Sage Intacct on Azure, you can allocate resources based on your actual usage, eliminating the need for on-premises infrastructure investments and reducing hardware maintenance costs. Additionally, Azure's built-in cost management tools enable you to monitor and control your cloud spending, helping you make informed decisions and avoid unexpected budget overruns.
Running Sage Intacct on Azure offers numerous advantages for businesses seeking to streamline their financial operations. The scalability, security, performance, integration capabilities, and cost optimization provided by Azure empower organizations to leverage the full potential of Sage Intacct while maintaining data integrity and minimizing operational costs. By adopting this powerful combination, your finance team can focus more on strategic financial planning, analysis, and decision-making, ultimately driving business growth and success.
Make the most of your financial management processes with Sage Intacct on Azure, and unlock the power of cloud-based technology for your organization.