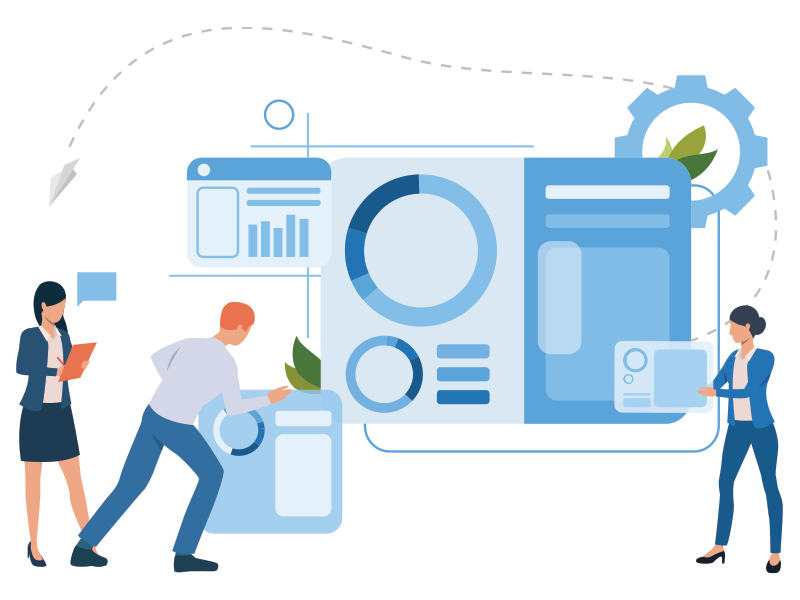 With our solutions, information is organized and easy to find because everything is connected and can be accessed instantly. Let us provide your company a convenient tool to track information flows between different systems. 
Modernize Your Data Workflows
At some point policy and commission transactions will need to be entered into your accounting system. Reducing the amount of  time your workforce is involved in moving data around is critical for profitability and improving efficiency. Our expertise on how to handle integrations with policy administration systems will benefit your organization immensely.
Consolidation and Reporting
Structure the entire organization in such a way that financial reports are easy to produce and auditable. While spreadsheets are handy for analysis, they weren't designed to support a complex process, such as financial consolidation. We can create for you a reporting system with one source of truth for all levels of financial reporting for your organization.
Data Comes in Correctly
the First Time
No two policy administration systems are exactly alike; however, the need for premiums, taxes, commissions, and any other applicable fees data to flow through to accounting is universal. Human intervention in this process can be cumbersome and error prone. Seamless automated integrations between the two systems offer many advantages.
Features
Less errors – more accurate
No double entry
Transaction level reporting
Financial system of record – no need to reference a spreadsheet
Allows for large growth