You Know What Your Business Needs
We can help identify any issues that may be blocking the fulfillment of your business needs.  With the right mindset, and the right solution to help automate and resolve those issues you can actually create resource to further your business goals.  For example, the time you spend managing spreadsheets or sorting through audit trails is time your team can instead spend developing new business, collecting on invoices, and increasing customer face time.
If any of this is sounding too familiar, the next step is figuring out exactly what needs to be done to resolve those concerns, simplify accounting tasks, and maintain your momentum.
Growth
Scale and perform as you grow using modern technologies built on the Microsoft cloud.  This translates to a comprehensive business management solution for ordering, selling, invoicing, and reporting solutions, along with a unified approach to your daily tasks that simplify those daily operations. Dynamics 365 Business Central offers a scalable and comprehensive accounting solution designed to help you reach your future ambitions.
Centralize
By connecting previously isolated business systems, you can get an end-to-end view of your organization. Centralized information, real-time reporting, and visualized data in Power BI helps you better understand trends, like inventory status and cash flow, and make more informed decisions about the future of your organization.
A unified solution not only makes accessing this data easier, but also helps keep your reports, analytics, and insights accurate and relevant so your team can take a smarter approach to strategy and execution.  In addition, a centralized solution allows you to take control of your mission-critical business data and help protect it from unauthorized access with automatic Microsoft datacenter encryption
Scalable
Flexible licensing plans, adaptable business apps, and a scalable database mean you can better manage your growth by adding additional users as the need arrives. Based on a per-user, per-month structure, you can start your service small and adapt your solution as you expand your business.
Automate
Dynamics 365 Business Central equips your team with secure automation tools that make ordering, selling, invoicing and reporting easier and faster.
In other words, you can focus on what you do best while easing the burden of monitoring, maintaining, and managing regular tasks.
Connect operations across your small or medium-sized business
Connected business management solution
Confidently move to the cloud with the operational speed, performance, and insights needed to make your business vision a reality.
Deploy in the cloud or on-premises
Easily tailored and extendable solution
Can be used on any device, anywhere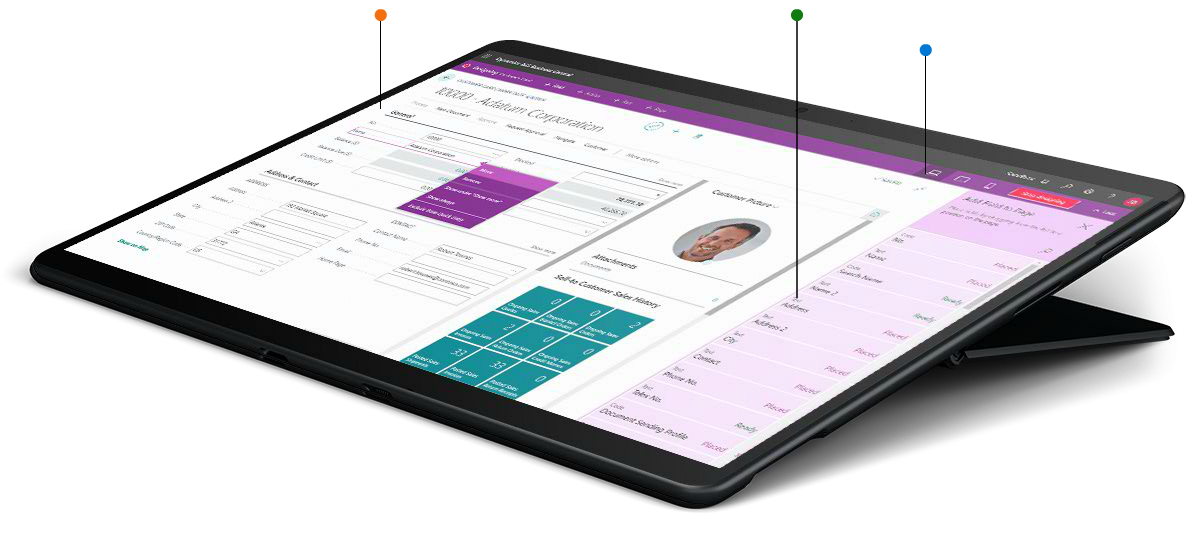 Faster reporting, cycle times, and financial closes
Role-based workspaces and workflow guidance
Improved productivity with embedded Microsoft 365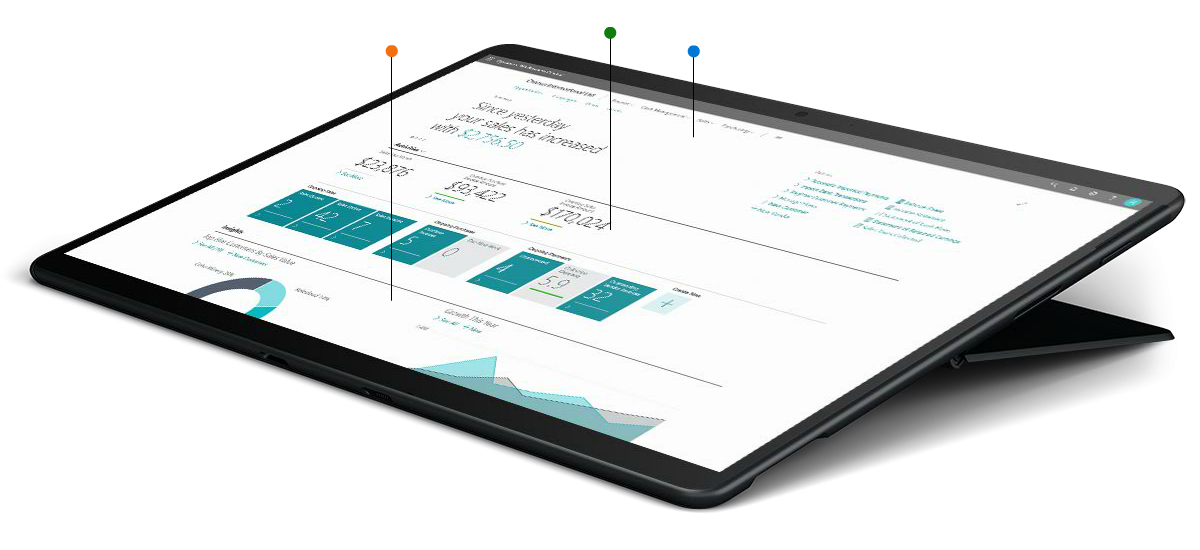 Predicts sales using historical data
Real-time data visualization
Built-in business intelligence